FREE SHIPPING For Paperback Within The United States & Canada PLUS $5 OFF For Limited Time!
Welcome All Gardeners,
My name is Bob Walsh. I fell in love with plumeria flowers during my first visit to the Hawaiian Islands.
When I visited the Chicago Flower Show in 2001, I purchased my first plumeria cuttings. This purchase started a long journey of initial frustration which turned into joy and passion of enjoying colorful, fragrant plumeria flowers both indoors and outdoors in Chicago, plant hardiness zone 5.
The following video shows some of my plumerias grown in Chicago. Growing outdoors from May to October my smaller plumerias continue to grow under plant lights indoors during the colder months of the year and the taller ones go dormant.
'When it comes to plumerias, it is the ultimate flower of love – dazzling color, delicate exotic beauty and sensuous fragrance.' ~ Bob Walsh
I purchased the only available known books by the few recognized plumeria, frangipani, growers who recorded their experience of growing these tropical plants at the time and followed their instructions.
These books I followed were very informative books from these gardeners. The one thing that all these authors had in common was that they all lived in tropical and subtropical climate zones and all that information DID NOT APPLY OR WORK THE SAME WAY FOR TEMPERATE ZONE GARDENERS AND AFICIONADOS, such as myself.
I knew that I had to find my own growing techniques which started an adventure with many ups and downs. While experimenting I religiously reported not only every success but every failure as well.
My goal was to create a MICROCOSM that fostered the right and proper growing conditions right here in the TEMPERATE ZONE of CHICAGO, plant hardiness zone 5.
If I could be successful at accomplishing this goal, I knew that I would open the door for gardeners and aficionados worldwide to have their DREAMS COME TRUE by giving them the opportunity to grow their own plumerias right where they lived!
During the next years I experimented with ….
Numerous plumeria cuttings, plants and seeds
Potting mixes
Soil additives
Fertilizers and fertilizing techniques
Fungicides
Insecticides
Growth hormones
Grow lights for the colder months of the year
the Egg method …. and much more.
Family and friends were amazed at my devotion and success of finally being able to grow and flower these exotic  plants right here in Chicago, plant hardiness zone 5.
They convinced me to start writing my plumeria care guide, How To Grow Plumeria -Frangipani Anytime Anywhere!, and share my gained knowledge with other gardeners.
This book would provide new hope not only for gardeners in temperate climates. After its publication it also proved to be helpful for gardeners living in subtropical and tropical climates as well. Now they all could create a garden of beautiful fragrant frangipani despite the age old standard common consensus that told them it couldn't be done …. namely it was impossible to grow them outside the subtropical and tropical regions of the world.
My goal was to write a book in an easy to understand format in English and supplement it with illustrations so gardeners worldwide, including those who learned English as a second language, would be able to successfully follow the step-by-step instructions that are provided throughout the book.
TESTIMONIAL – 'Bob, I just looked through my recently purchased copy of your plumeria book. It appears to be the best book I have ever seen on plumerias covering far more information and providing in-depth details and explanations throughout the entire book.'………………Christy…Texas
Excerpt Page 42 … Planting Process For The Unrooted Cutting
Have the following items ready before starting to plant your cutting….
Wooden (bamboo) plant stake about the same height of the cutting plus long enough to touch the bottom of the container.
Pre-measured and cut tie-ups (green colored coated wire….similar to those you receive with plastic bags).
The tie-ups are sold on a roll.
Tie-ups should be long enough to encircle the cutting and plant stake.
Twist the tie-ups 3 – 4 times in order to tightly and securely hold your cutting in place.
Any additional excess length of the tie may be cut off.
I recommend three tie-ups per cutting equally spaced from soil level near the bottom to the top near the tip of the cutting.
Rooting hormone….preferably a rooting hormone which contains a fungicide.
All of the above items are readily available at local garden centers.
***Potting medium is discussed on another page. Next ……….
TESTIMONIAL – 'I've had Bob's book since it was first published. It is my bible for growing plumerias. A great help many times.'………………Christine G…Florida
After I finished writing the book, I asked several friends and family members to read it. Some of them didn't have any or much knowledge about plants, and especially not about frangipani at all. They were my best critics and told me what they didn't understand at the time.
I took their criticism to heart, went back and made the necessary changes until everybody agreed that they're able to understand and follow the book, including all the instructions, even with their very limited knowledge of plants.
I felt very confident that if these folks were able to understand the easy to follow step-by-step instructions then gardeners worldwide would understand them as well.
It's hard to explain in words how I felt after publishing the book. There was and is the feeling of utmost gratitude for having been able to put my experience with plumerias into words and be able to share all this information with gardeners worldwide who are now able to apply all these guidelines in the book not only to frangipani but relatives of them, namely adeniums, oleander and more, as well.
The picture below shows some of my plumerias growing and flowering in my home in Chicago outdoors and indoors. They are grown exactly the same way as described in the book.
Finally I published the book.
Since its publication at the end of 2010 gardeners from ….
Australia to Alaska and Canada
New Zealand to the Netherlands
Singapore to South America
and here in the United States from California to Connecticut and Washington to Florida are following these step-by-step instructions.
Excerpt Page 87 … Starting Plumerias From Seeds
Before planting the seeds you may put each seeds between two of your fingers. If it feels plump and firm, plant it. Get rid of any flat or shriveled ones.
When choosing a container make sure it is about 4 to 5 inches deep and has plenty of drainage holes for good drainage as pictured to the right.
Next….
How To Grow Plumeria – Frangipani Anytime Anywhere! takes you by the hand and guides you from the time you take your cuttings, plants, seedlings or seeds out of their mailing box or envelope to the excitement of enjoying your first flowers.
BUT IT DOES NOT STOP HERE …
This first of its kind book guides you thru the aftercare of your beloved plumeria plants, including ….
Insect and disease control
Growing them outdoors in three different ways
Growing and flowering them indoors …. and much more.
TESTIMONIAL – 'Bob, I stayed up and read your book last night. You are a very talented writer. I loved the way you presented the step by step details on how to grow plumerias. I really like the bonus section of your book with the history growing forms. Since I just planted everything in the last 3 weeks, I'm going to use them right away. Also thank you for the list of nurseries you included in your book …. one is just a short drive away. As you can see, your book and all the great information has already helped me out RIGHT AWAY! Thank you so much.'…………Kelly….California
Excerpt Page 77 … Fertilizing
Giving your plumeria plants the proper nutritional care is of utmost importance.
Just like humans, they need proper nutrition for their best development and maintenance.
Fertilizers, organic and chemical, are available in granular and liquid form.
They need the following elements on their "menu"…
TESTIMONIAL – 'Bob, I have been growing plumerias in Central Connecticut (zone 6) for 20 years. I have rooted scores of cuttings. Recently, though, I lost 2 of the 4 Scott Pratt, and the remaining two hadn't done anything for two months. I then tried the egg method >>> big fat white roots in what seemed like no time! Thanks for spreading the knowledge of the egg method around.'………………James …. Connecticut (zone 6)
I'm also including 4 Bonus Gifts for you which aid you in monitoring the Progress of your Plumerias ….
Bonus Gift #1 – Recording forms for plants started from seeds.
Bonus Gift #2 – Recording forms for plants started from cuttings.
Bonus Gift #3 – Recording forms for rooted plants.
Bonus Gift #4 – Recording forms for the description of your plants.
NOTE – These recording forms can be used for all your plants.
 How To Grow Plumeria – Frangipani Anytime Anywhere! is available as Paperback or eBook, Pdf,for IMMEDIATE DOWNLOAD WORLDWIDE!
To purchase the Paperback CLICK on BUY NOW Button BELOW
Regular Price $37
$5 OFF
***Only $32 plus FREE SHIPPING***
Regular Price For Pdf, eBook
***ONLY $27***
To purchase the eBook, Pdf, for IMMEDIATE DOWNLOAD WORLDWIDE, click on BUY NOW button below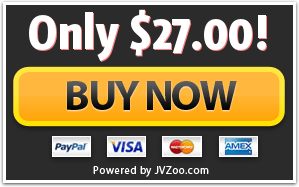 Copyright © Bob Walsh 2013